Main content starts here, tab to start navigating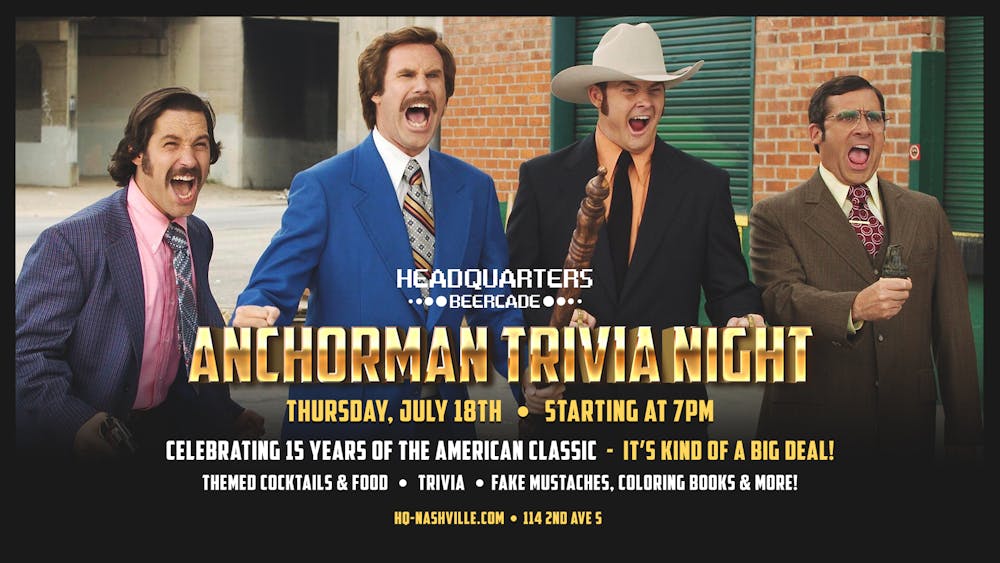 I'M RON BURGUNDY?
On Thursday, July 18th, HQ invites you to celebrate the 15th Anniversary of Anchorman with Trivia Night!
Trivia starts at 7pm, and we'll have themed cocktails and food specials all night! Winner goes home with $200!
Specials will run entire day & include themed cocktails & food!
We will be playing the movie on all our screens throughout the evening as well as themed decorations, fake mustaches, coloring books & more!