Main content starts here, tab to start navigating
Installations
Immerse yourself into the world of Hawkins with these interactive installations that will turn your world...upside down.
The installations featured include:
An exact replica of the Byers living room with the iconic alphabet wall and flickering lights.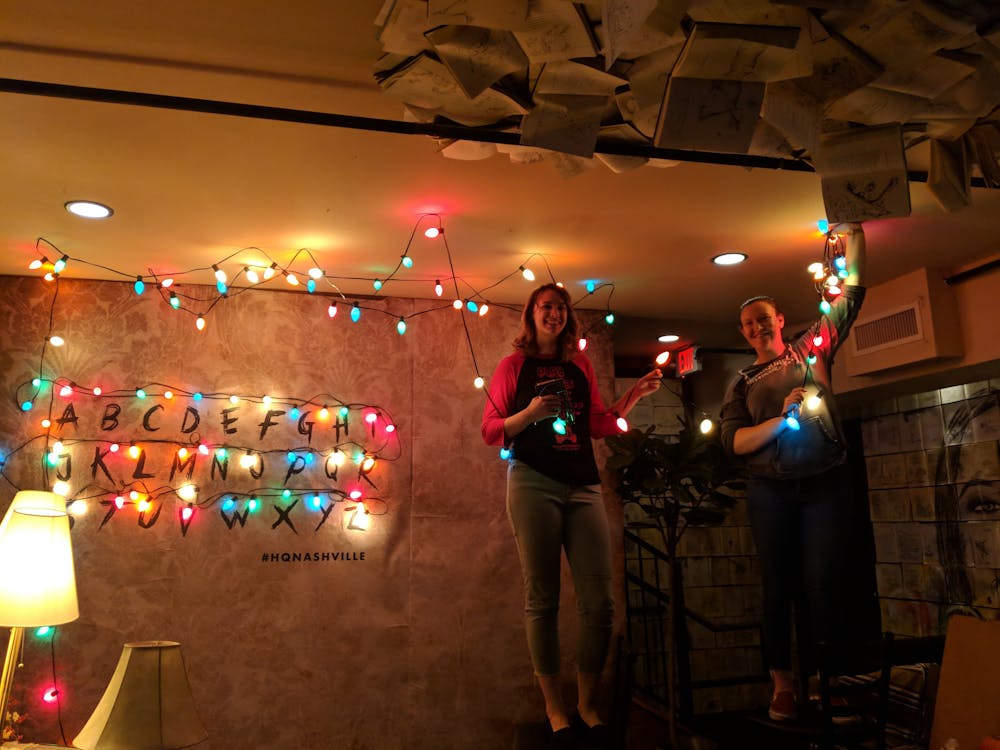 The Hawkins Laboratory has consumed the main bar which is engulfed in chainlink fence, where team lab technicians are attempting to break through to the upside down.
A full scale, movie-quality replica facade of Castle Byers, complete with signs and the American flag.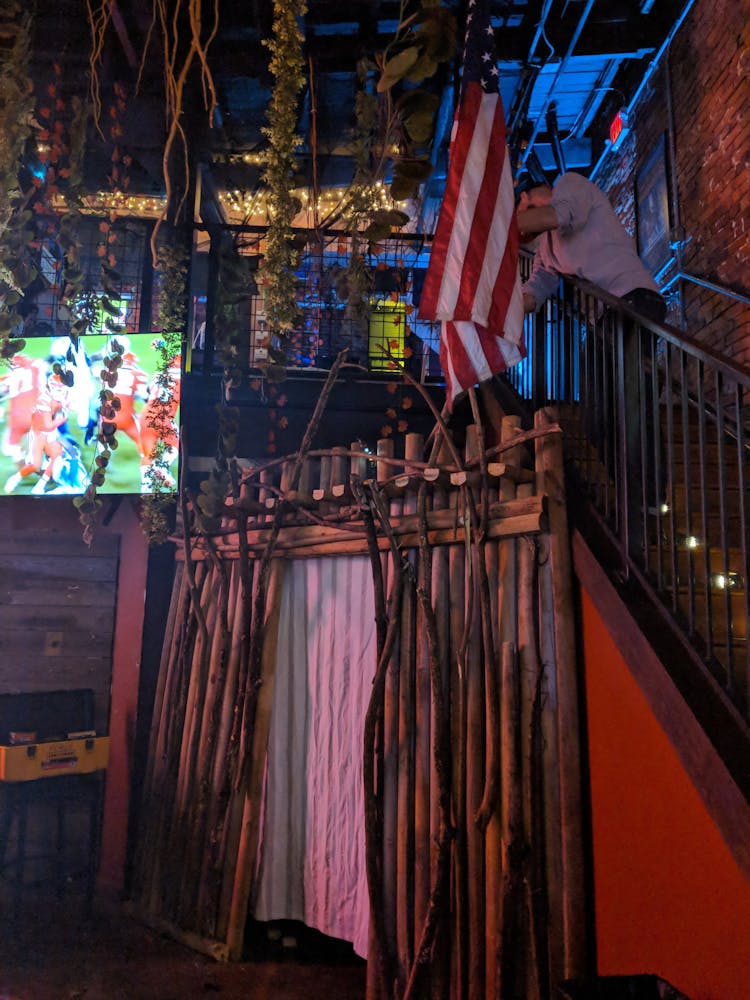 An homage to everyone's favorite victim from Season 1. Guests can return to the scene of the crime where Barb was swallowed up in the swimming pool.
A life size rendition of the classic Stranger Things poster, with interactive mounted bikes leaving the woods.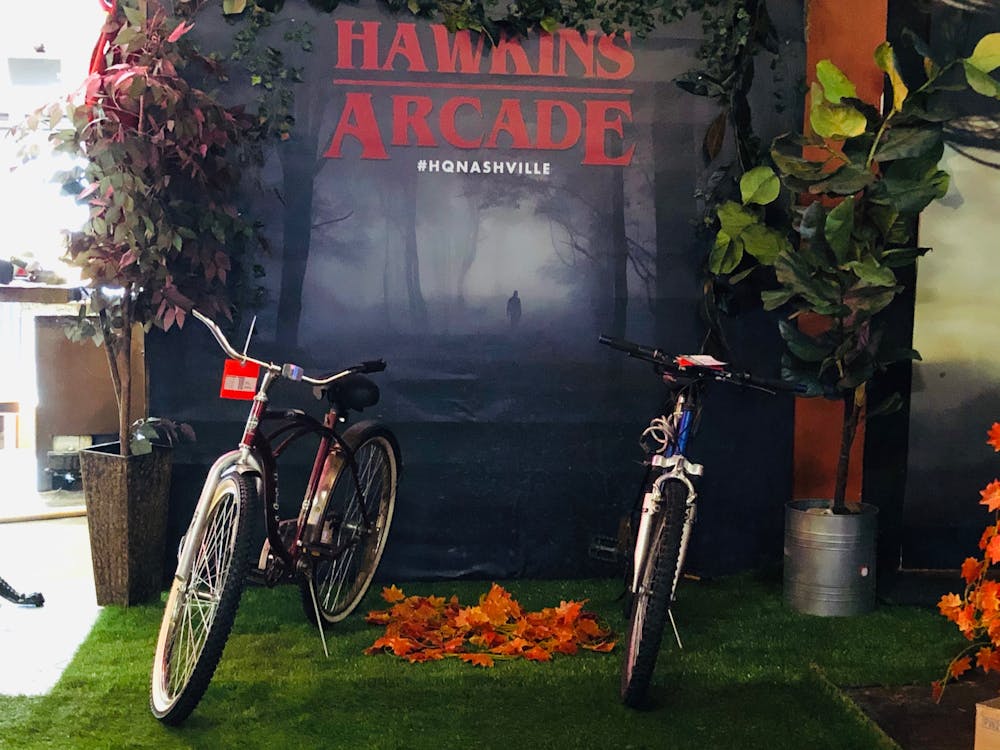 The entire mezzanine has transformed into the Upside Down, with an eerie glow of haunting blue lights, cascading branches and leaves, a rotting pumpkin patch, and a cocooned Will Byers--all under the watchful eye of the infamous Demagorgon.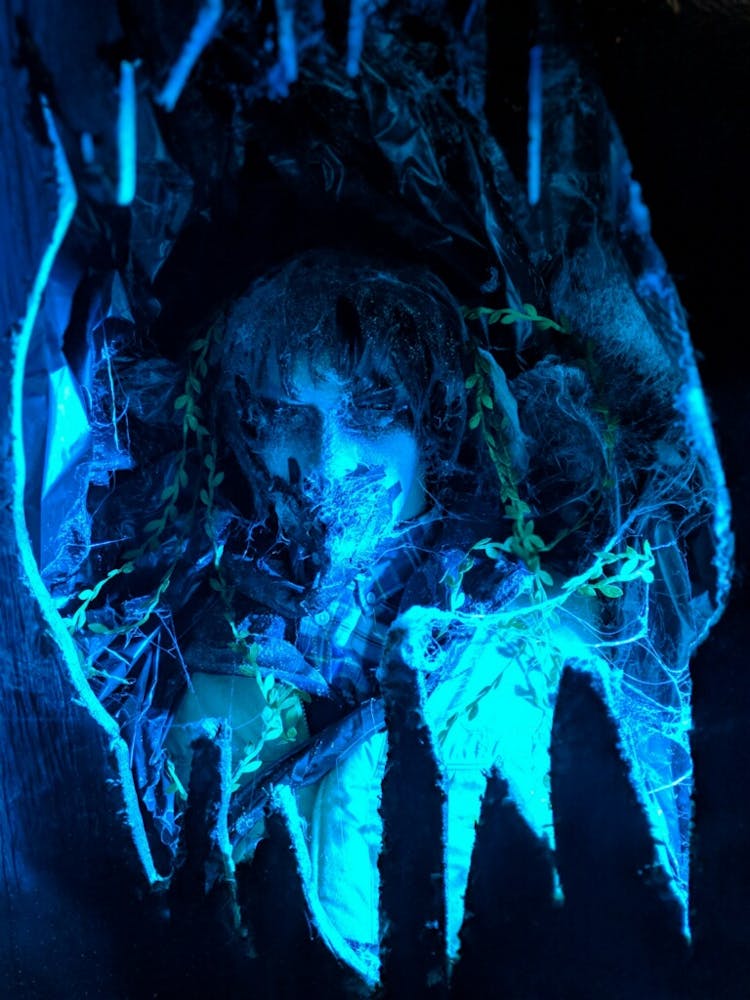 A 70-foot Mind Flayer suspended over the entire main floor with 5 25-foot tentacles sprawling from the main bar to the bathrooms and stair case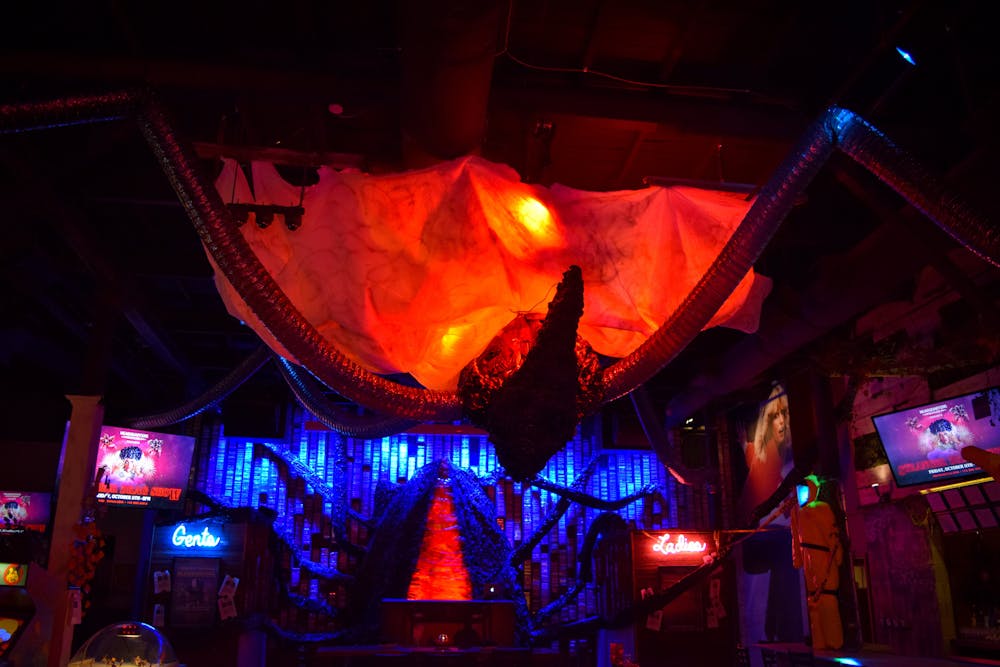 Stay tuned for more pictures!