Main content starts here, tab to start navigating
Come watch the season's biggest NFL games on the largest screen just off the strip downtown!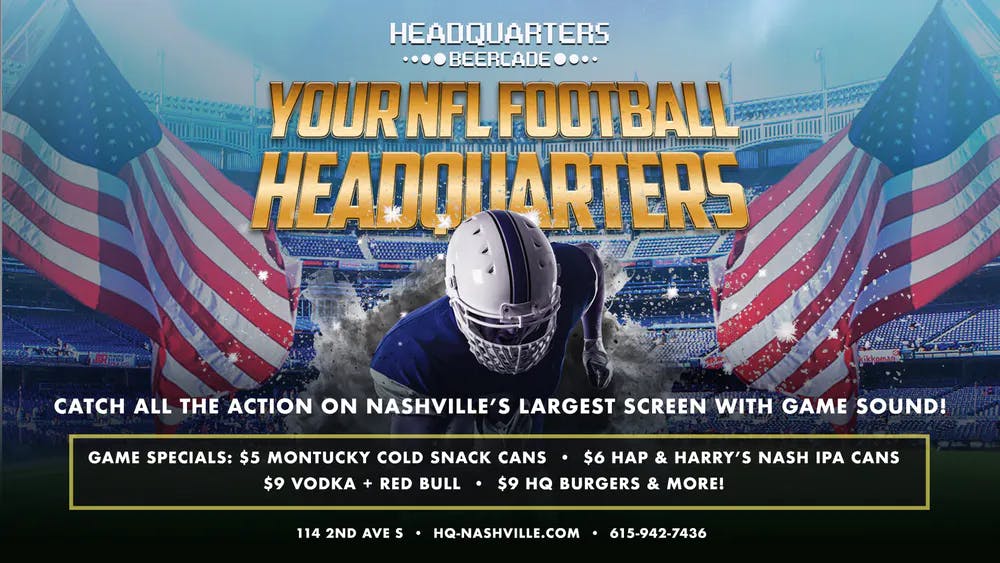 WEAR YOUR JERSEY & CHEER FOR YOUR TEAM!
Specials include:
$5 Montucky Cold Snacks Cans
$6 Hap & Harrys IPA Cans
$9 HQ Burgers + More!