Main content starts here, tab to start navigating
Seussville on 2nd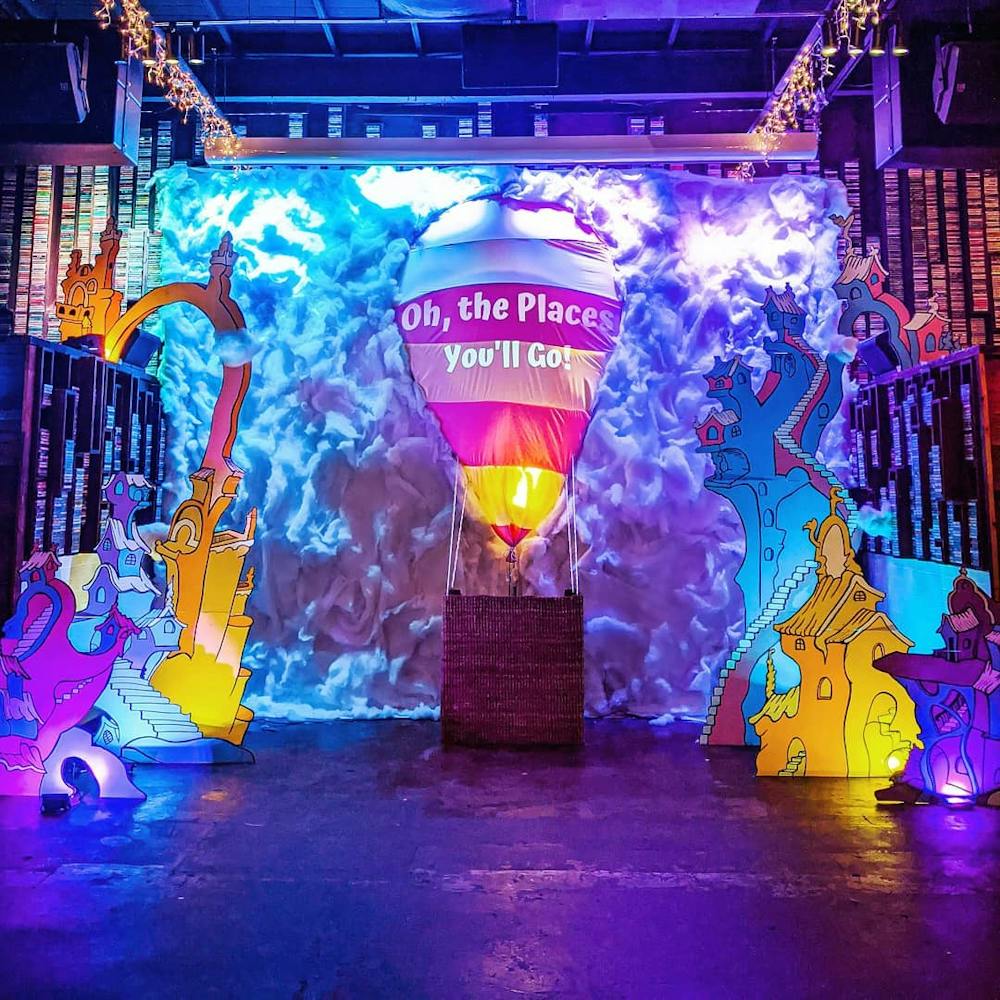 NOW OPEN
Wednesday-Friday: 4-12 pm, Weekends: 11 am-12 am
All ages welcome: Wednesday-Friday: 4-6 pm, Weekends: 11 am-1 pm
"Fantasy is a necessary ingredient in living."
Headquarters Beercade is a concept that has always prided itself on being an escape from the realities of adulthood. That escape has never been more necessary, and simultaneously more difficult to create than it has this past year.
And yet, despite a year of adversity, we are creating a grander escape than we ever have before, simply because we need it. We all need it.
"Unless someone like you cares an awful lot, nothing is going to get better. It's not."
At everyone's core we all want to put good into the world around us. And at HQ, we love that we can be an avenue for the good; for happiness brought on by a laugh, a good drink, and gathering with friends.
So, as we step into the new year, we invite you once again to escape with us. This time to the wonderful whimsical world of Dr. Seuss. With a dozen immersive scenes and photo ops, a new menu of eccentric cocktails, and a pure escape from the every day; we welcome and encourage you to marvel, play, laugh, and smile--to create new memories and remember all that is good.
"Take every chance. Drop every fear."
Seussville Menu
Sip and savor our whimsical collection of cocktails!